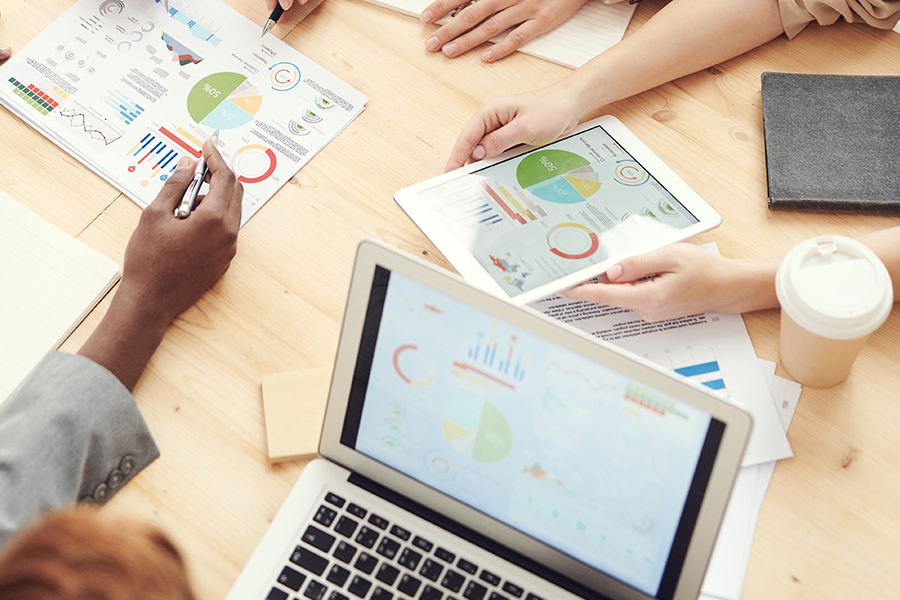 A business is as strong as its sales force. When you empower your sales manager and the mobile sales team, you meet your business goals faster. With Mobile-based Sales Force Automation software and CRM automation, you put the right tools in the hands of your sales force. This fosters their field efficiency and improves their overall productivity.
Here's why you should opt for a Mobile Sales Force Automation software.
1. Boost your productivity, the smart way
The Mobile Sales Force Automation software puts you ahead of the curve without the need to spend hours on training. It's tailor-made for your business needs and can be deployed easily. Your sales force can now master the downstream supply chain management features in no time and always be on top of their game.
In today's digital era, security is top priority. At Ubq Outreach, we ensure maximum data security as your sales data is hosted on encrypted cloud storage and backed up regularly.
2. Get data on your side
A Mobile Sales Force Automation software provides your field agents with critical data about customer sales and behaviour in real time. This helps them make informed decisions in front of clients and gives them the flexibility to speed up their operations and reduce turnaround time.
The benefits are not just limited to field agents. The Mobile Sales Force Automation software lets you leverage the power of data to better your performance. It enables you to complete market surveys, record feedback via comments and ratings, and capture information on competing products in a hassle-free manner.
3. Keep track of what matters
Never lose any business opportunity by always being in the know. With our Sales Force Automation software, your managers and field agents can track every potential and existing customer. Outreach DMS automation boosts the productivity of mobile sales forces. Once the field teams enter the data into the system, it automatically generates notifications for follow-ups and reminders for reports, ensuring no more missed meetings. That's not all, the Sales Force Automation app offers critical insights on employee productivity, allowing businesses to make informed decisions when implementing strategic corrections.
4. Take control of your business

Mobile-based Sales Force Automation software puts unmatched control in the hands of sales leads. They can now organise and oversee all the field activities with intuitive features like Live location tracking. With the Sales Force Automation software, sales managers can schedule tours for field agents, capture the time and duration of each customer visit, provide map navigation, and even verify the actual routes followed by the field agent. In short, it offers god-like powers to the sales leads.
5. Be known for your customer service

Turn your customers into brand advocates by delivering top-notch service to them. With the Mobile-based Sales Force Automation software, your sales force can reach potential customers faster and serve them better. With Outreach Downstream Supply chain automation, the field agents will have all the information they need on their fingertips. So, they can provide customers with product-related information instantly and even focus on addressing their issues and feedback.
If you want to take your business to new heights, then automation is the next big leap you need to take. With our proven expertise and effective Mobile-based Sales Force Automation solutions, you can empower your sales force and improve your bottom line.