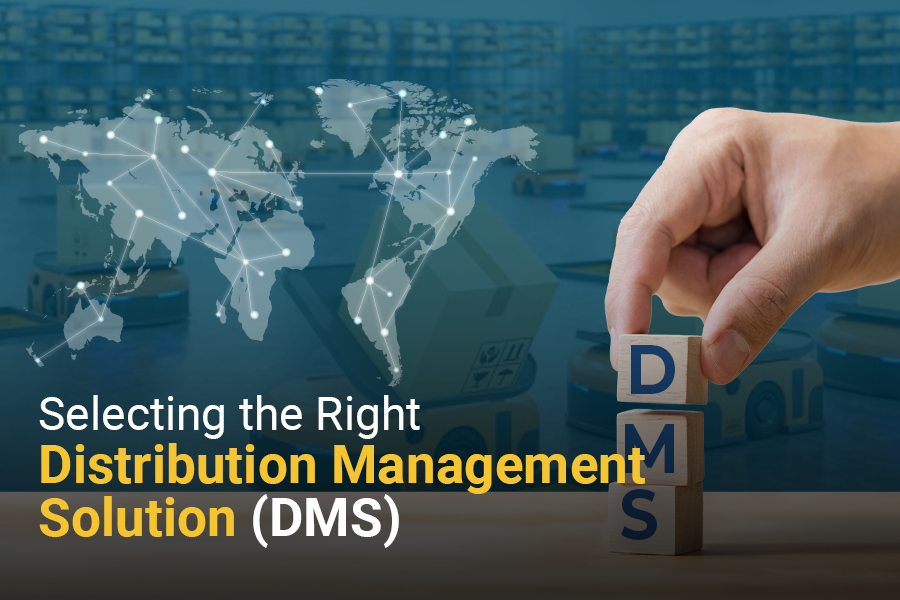 Distribution management software (DMS) are software applications that manages the core business activities from sales order processing, purchase, inventory management, invoicing, claims and scheme management. Unlike ERP, DMS software application has long-standing root in distribution and therefore provides a much higher degree of functionality specific to the need of distribution companies.

The business requirements of many distribution centric companies can be so specialized that a cottage industry of DMS applications has evolved to address the challenges faced by the distributors.
Retail distributors, wholesale distributors and suppliers all move products to market but the software system to power these companies can vary significantly by vertical. This is because each industry has functional requirements that are specific to the nature of products being moved. Some examples below illustrate this point:
In automotive aftermarket industry, customer finds replacement part by providing information on the make/model/year of the vehicle. The distributor therefore requires a software system that enables unique parts to be identified by the combination of make/model/year attribute.
In the apparel and footwear industry customer can place orders for cloths by color/style/size. It is not unusual for a distributor to determine the quantity breakdown within the matrix because the retailer places an order quantity for the aggregate sum of the product being ordered.
Industrial distributors often supply a massive catalogue of products to their customers and many of these items are non-stock SKUs. Competitive differentiation through value added services has evolved into a fundamental business requirement from many of these distributors.
Food manufacturers and distributors must specify product specific expiry date such that inventory is never shipped to a customer once it reaches a specific shelf life.
There are many more such industry specific requirements and specific cases where DMS needs to be customized.

We at Ubq Technologies understand these requirements and developed solutions according to the need of different business vertical requirements. We do not need to customize the product for a specific vertical – the feature set is already available, and it is merely a matter of configuration to enable business specific processes and flows.