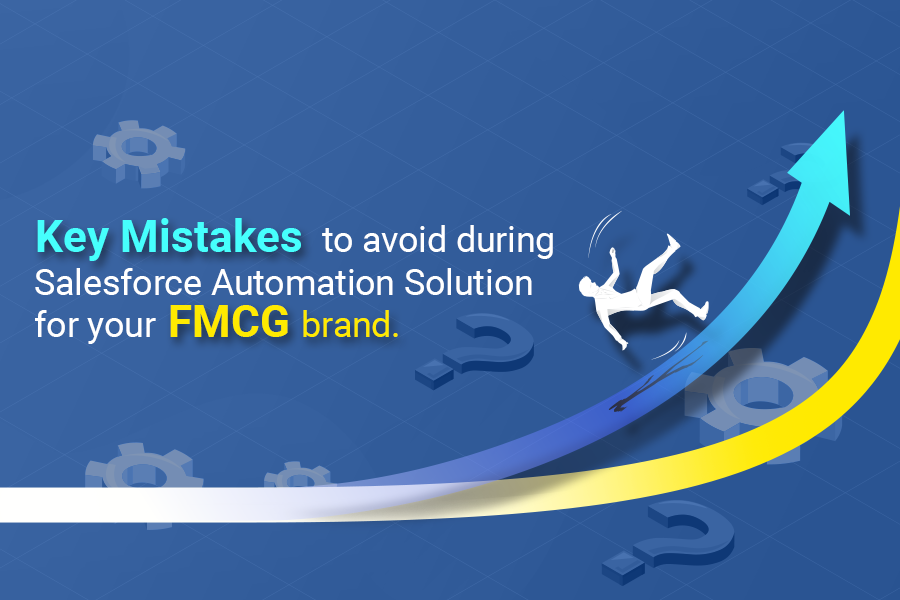 Over the years, Sales Force Automation (SFA) has emerged as a powerful tool to track and optimize the efficiency of the fleet on street and help the Brand in driving and achieving the sales targets. Tasks like order capturing, order processing, route optimization, stock monitoring, sales forecast, etc. that are onerous and extensive, but imperative at the same time, can be done effectively using SFA. While SFA benefits many industries including pharmaceutical industry, manufacturing industry, technology industry & banking and insurance, FMCG industry too welcomed it with open arms. It has measurable impacts on sales promotion based on consumer spending & preferences and provides a great deal of success in achieving top line profits to the FMCG sector. With the use of SFA, customizable workflows can be deployed very quickly according to the specific requirements of the  FMCG industry.
A holistic Sales Force Automation is delivered by Outreach that covers the basics of operational efficiency of covering the right market size and streamlining a smooth demand and supply transactions between the sales channels. It works on maximizing transaction value and gamifies the process to get an inspired performance from the entire team.
While SFA has played a major role in bringing the FMCG industry on the right track, it is important to comprehend its need, objective, processing, and every possible business aspect. Many factors hamper the implementation of SFA.
1. Blurred ideas and vision
Many small and medium scale enterprises are not clear on why they want to go for sales force automation. One of our clients, on asking why they wanted to apply SFA, replied that their competitor firm was also using the same, so they too thought of giving it a try.
One should be well aware of the goals one is trying to achieve using any strategy in business. One cannot dream of achieving long term, or even short term goals by just going with the herd blindly. Your ideologies and future prospective should be clear to you as to why you want to implement SFA and what changes you expect from it.
2. Handling the implementation by yourself
Many people take SFA as a very easy-to-handle task which is not the case exactly. You can still think of handling CRM at your own, but sales force automation is altogether a different technique that should be consulted with the experts. So even if you have a clear ideology and vision, you must take advise of people who excel at SFA while choosing &implementing the right SFA solution for your FMCG business.
3. Uneven transfer of data
Successful implementation of SFA requires migration of data from multiple digital platforms to a central platform. Any mistake in cleaning the duplicate files and transferring the correct data can become very difficult to rectify later. An incorrect data input would ultimately mean incorrect outputs leading to wastage of all the efforts, resources and time.
4. Untrained employees
Most of the times, the staff of the company is not trained enough to satisfy the requirements of the automation process. It is very important to give theoretical as well as practical knowledge of the SFA process to the employees so that they can contribute to the process and help in achieving long term goals of the company.
5. Poor customer service
Now here we are talking about the customer service of the vendor of SFA. Make sure that your vendor provides support to you as and when needed, even after the software is deployed. Always invest in a company after doing in-depth research of the company's credibility in terms of customer support provided and SLAs in place.
At UbqOutreach, we ensure to provide excellent customer service that meets committed SLAs with proactive & friendly approach.
6. Over expectations
As the proverb goes, "Excess of everything is bad", this is true in case of expectations too. Businesses at times set unrealistic expectations that can demotivate them later. A business must understand that deploying an automation process is not a complete one-in-all solution. An SFA module has a specific objective provided it is used in the right way and solution itself should not be expected to produce augmented results.
Remember, Sales Force Automation is a powerful strategy you can significantly benefit from. The key to success is on boarding the right team which has the right and meaningful strategies to offer a transformative and dynamic roadmap of operational excellence.